LATEST NEWS
Time For The Scarlets To Move From A Good Team To A Great One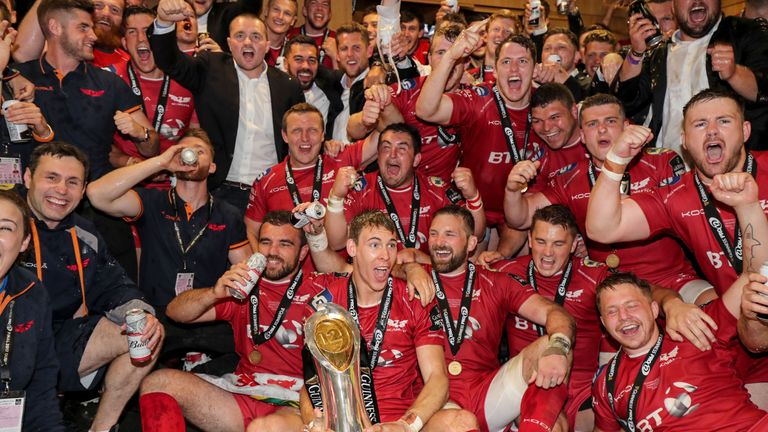 It won't be long before we find out if the Scarlets' success last year in bringing home some silverware was a flash in the pan or if the Wayne Pivac plan is going to have some real legs. Only one team in the previous 16 years has been able to make it back-to-back titles, Leinster in 2013 and 2014, and the Scarlets have to get past the 2015 champions, Glasgow Warriors, to stand a chance of holding onto their title. They couldn't have picked a tougher semi-final task than heading to Scotstoun on Friday night to see if they can head back to the Aviva Stadium to meet either the Champions Cup winners Leinster, or the team they conquered in such style in the Irish capital last year, Munster.
Ice Hockey
There were two special presentations ahead of Great Britain's game against Poland at the World Championship Division One tournament in...
Read More
Cardiff Devils netminder Ben Bowns says the Great Britain squad have settled in well to their surroundings in Budapest ahead...
Read More
Ice Hockey UK have added two netminders, Welshman Stevie Lyle and Scotland's Charlie Huddlestone, to their Hall of Fame. Both have...
Read More
Cardiff Devils aim to end their long wait for play-offs success at the Motorpoint Arena in Nottingham this weekend. Elite League...
Read More
Tyson Strachan is the key player in Cardiff Devils quest for Elite League trophies. The big defenceman from Saskatchewan has a...
Read More
Gleason Fournier is ruled out of Wednesday's Challenge Cup semi-final again st Sheffield Steelers. The Canadian defenceman, rated by many the...
Read More
Load More